About
Flying
Pig
Software
Flying Pig Software is a custom software development company based in Texas. The company is an expert in custom software applications such as rich Internet applications, content management systems, e-commerce, surveys, social networking sites, data collection and management, browser plug-ins, and mobile application development including iPhone, iPad, Windows Mobile, and Android.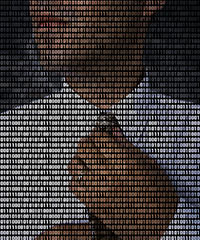 Clients are impressed with Flying Pig Software's custom software development team's quick grasp of the program requirements, the ability to communicate and translate technical issues into meaningful business solutions, and the deft attention to detail. Flying Pig Software Consulting is a custom software development company dedicated to creating intelligent technology solutions with successful business results. Contact us to learn more about how we can help you with your next application development project.
Microsoft Visual Basic.NET (VB.NET) and SQL Server programming and programming assistance. Offering custom Access, SQL Server and VB.NET programming for both large and small programming projects. Find productivity tools and add-on components for Microsoft Access and Visual Basic.NET. Our goal for this site is to provide you with the latest news and information about new products and services relative to MS Access, SQL Server and Visual Basic.NET. We update our site daily, so please bookmark us and visit Flying Pig Software often!