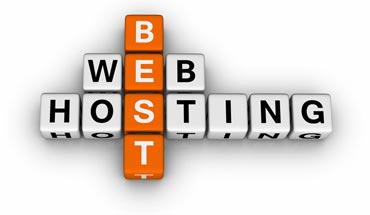 Hosting
Reliable web hosting at affordable priciing is what all web masters want for their sites. Getting the right type of hosting is important to help sustain your company and minimize your financial overhead for maintaining your site. When starting a new website buy only the services that you know you will need so that you are not paying for many services that will never be needed. Remember you can easily move a site to a new host or add more services later on to your hosting agreement.
Why host offsite?
Hosting is a crucial part of owning and maintaining a web property. Some companies ask why should they use an off site source. The reasons are many, and they are all important. Hosting a website is a 24 hour 7 day a week job and you need someone with the technical know-how to keep everything going. You need good equipment and the technical knowledge of when to buy new or to upgrade your equipment. With a reliable web hosting company, that is what they provide.
Support
This is so crucial. If the hosting company doesn't have a contact phone number, STAY AWAY. You want 24/7 support and you want multiple ways to get it. You want a company that will respond quickly to your needs so that you can keep the site up and keep your clients happy with your web site. We list some hosting companies below that we think offer great service and hosting packages- we suggest you take a look at them.
Management Consoles Cpanel
Most modern providers of hosting services offer management consoles that allow you to manage and maintain much of your site from the comfort of your own desk. This is another important option that you need to insist on when hosting your site. The management console gives you the ability to easily do maintenance task that are common to a web master without the need to contact the company hosting your site. This is a convenience that you can not appreciate its importance unless you have hosted with one that did not offer it. We have been around long enough to have use a company that did not provide us with any programmed means to manage the site and it was hell.
Good Connectivity to the Web
A hosting company should offer redundant methods of keeping your site connected to the web. These methods should be the fastest paths available to send your pages to the world wide web. Look for companies that have a "dual entrance fiber facility" with a minimum of two competing fiber-optic telecommunication providers. The fiber-optic networks connected to the host management facility should enter their location at different concealed points and leave the facility at a minimum of two diversified geographical paths with a minimum of 500ft of buried and concealed underground cable.
Location
The rooms in which the web-servers are kept are secured and is temperature-controlled year round. The service should also have conditioned power from a UPS that has a generator as its backup.