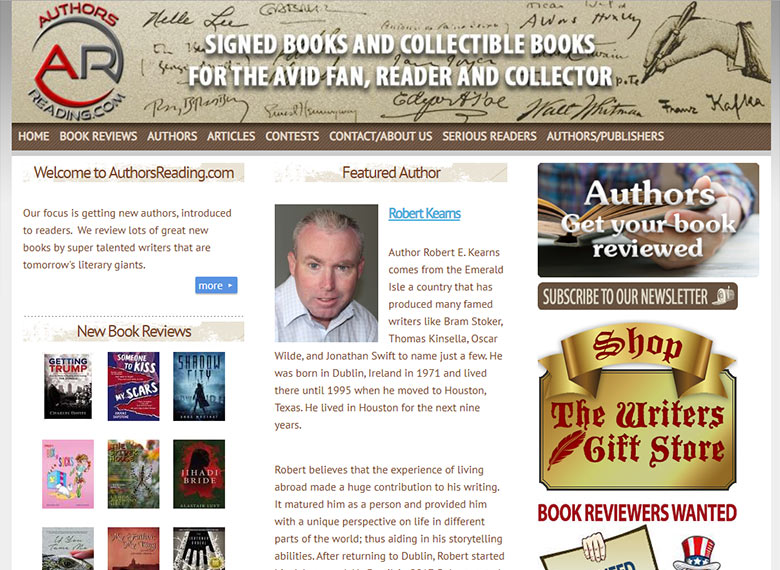 AuthorsReading.com is a book review site founded in February of 2009.
Their editorial policy is to review all books and try to bring increased recognition to the thousands of great – and often overlooked – independently published titles released each year.
They strive to give all authors an equal opportunity in promoting their works to the reading public.
They hope to continue being a leader in the introduction of new authors to the reading public.
They want their site to be a fun place for readers to interact with the authors, listen to excerpts narrated by the author and read interviews.
They want to help all authors.