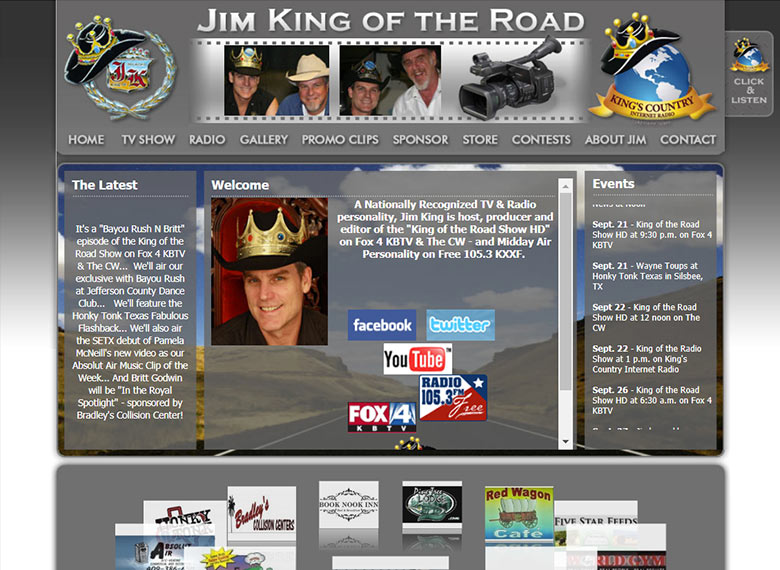 Since launching his creative and community-oriented "King of the Road Show" on an Oklahoma radio station in the mid-90's, Jim King, a.k.a. Jim King of the Road, has won many fans and received numerous honors from his peers in the broadcasting industry.
Jim's radio career has taken him to winning stations in California, Texas and Oklahoma. Jim is currently host, producer & editor of the "King of the Road Show HD" - an entertainment-based TV program, airing three times weekly on Fox 4 KBTV & The CW in Southeast Texas. Jim is also the Midday Air Personality at Free 105.3 in Beaumont.
In addition, Jim has been a newspaper and magazine columnist and photographer for several of the area's leading publications. Jim also co-owner of King's Country, an Internet Radio station based in Beaumont, TX.